Nevada Democrats introduce measure to enshrine abortion protections in Constitution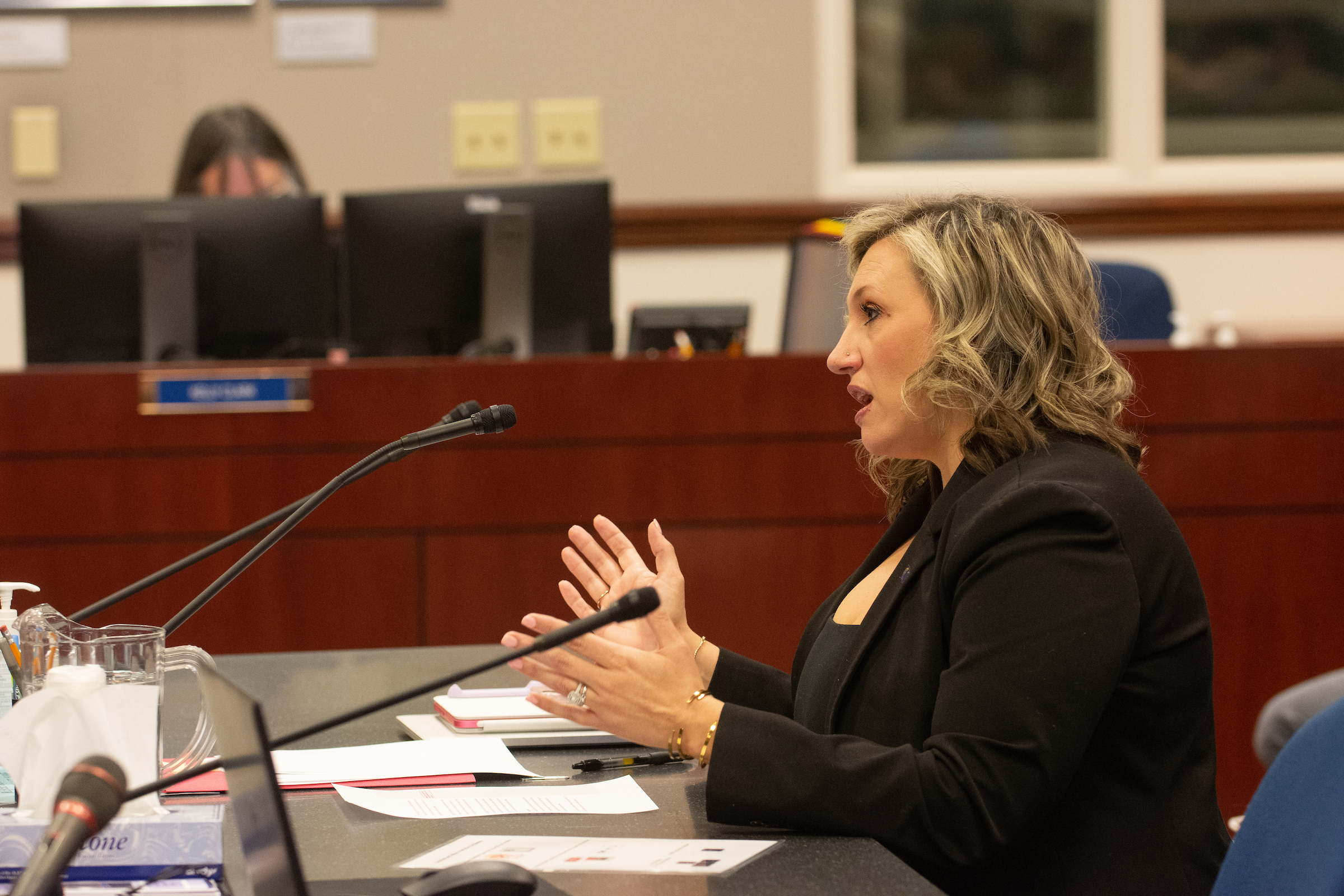 A group of 40 Democratic legislators led by Senate Majority Leader Nicole Cannizzaro (D-Las Vegas) are introducing a measure to enshrine abortion protections in the Nevada Constitution, where they would be more difficult to repeal than they are now.
SJR7, introduced in the Senate on Thursday, would guarantee "a fundamental right to reproductive freedom," authorize "the state to regulate abortion care after fetal viability with certain exceptions" and prevent the state from penalizing or prosecuting an individual exercising the "right to reproductive freedom."
The proposed constitutional amendment states that reproductive rights would include, "without limitation, prenatal care, childbirth, postpartum care, birth control, vasectomy, tubal litigation, abortion, abortion care, management of a miscarriage and infertility care."
Polling indicates a majority of Nevada voters — regardless of party affiliation — support legal abortions in at least some circumstances. The proposed amendment would strengthen abortion access in the Silver State, which is largely protected in state law, by placing it in the constitution, which offers the most permanent protections at the state level.
In a press release emailed Thursday morning, Cannizzaro said the proposed amendment is designed to establish "firm constitutional limits" on actions the government could take in what she described as private medical decisions.
"The Supreme Court failed Nevadans when it upended fifty years of law to overturn Roe v. Wade," Cannizzaro said. "In light of that decision, Nevadans deserve an opportunity to decide for themselves whether to enshrine reproductive freedoms into our state constitution."
If the proposed measure passes during the 2023 legislative session, it would need to return and pass out of the Legislature in 2025 before it would appear on the 2026 general election ballot. At least three states — California, Vermont and Michigan — moved to enshrine abortion protections through amending their individual state constitutions in the wake of the U.S. Supreme Court's decision overturning Roe v. Wade last summer.
Nevada law protects abortions up to 24 weeks into a pregnancy. Those protections have been in place for more than 30 years, and were established via ballot question, meaning only a direct majority vote of the people could overturn it.
The most recent effort to overturn abortion protections came in 2012, when anti-abortion activists circulated but failed to qualify a ballot initiative that would define life as beginning at conception.
Cannizzaro is also sponsoring SB131, a bill that would codify an executive order issued under former Gov. Steve Sisolak that protects out-of-state abortion seekers in Nevada and those providing reproductive care, regardless of other state policies.
The effort to codify abortion protections into state law is helmed in part by the Nevadans for Reproductive Freedom Coalition, led by pro-abortion rights groups including Planned Parenthood Votes Nevada and NARAL Pro-Choice Nevada.
"With this constitutional amendment, we are saying enough is enough," Planned Parenthood Votes Nevada Executive Director Lindsey Harmon said in a statement. "Nevadans don't want anti-abortion elected officials and judges making our health care decisions for us, so we're taking the issue to the voters to make sure that our abortion rights and reproductive freedoms are protected in the state constitution no matter what for generations to come."
Though the governor has veto power over measures passed out of the Legislature, the proposed amendment cannot be vetoed by the governor.