Proposal to limit background checks on tenants resurfaces after Sisolak veto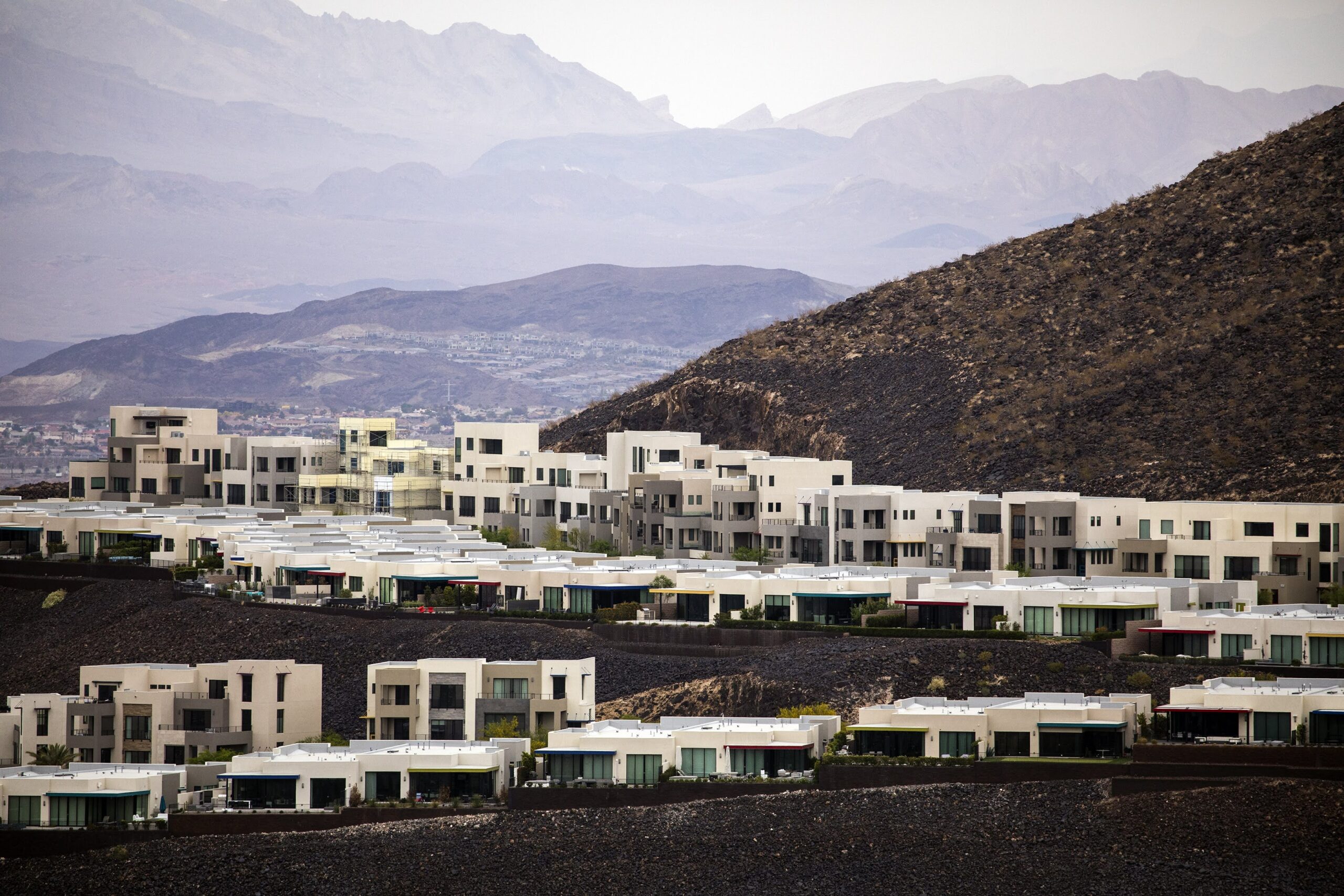 Several formerly incarcerated people — telling lawmakers that either overpriced housing or rejection of their rental applications were major roadblocks to their reintegration into society — are backing a bill to rein in landlords running background checks on prospective tenants.
SB143 would generally prohibit landlords from making inquiries or performing background checks to determine a prospective tenant's conviction or criminal record, with exceptions for violent or sexual crimes. If passed, the bill would also consider it an unlawful discriminatory process to refuse to rent or lease a dwelling to an applicant because of any criminal conviction or arrest record.
The idea came up during the 2021 legislative session, but was vetoed by Democratic Gov. Steve Sisolak, who said it would pose increased risks for tenants and create more liability for landlords. Now SB143 must win approval not only from legislators, but Republican Gov. Joe Lombardo, who has said he will seek to repeal "soft-on-crime" legislation.
Supporters at a hearing on Wednesday ranged from people who had been released from prison two months ago to those who had been last convicted in 1996.
"When you ban housing based upon prior criminal records after release is not only unnecessary, but it can only increase the likelihood of re-incarceration," said Adrian Patterson, who said he is still feeling the repercussions of a criminal record from 27 years ago. "Why should I not be allowed the basic decency of paying my bills, putting a roof over my head, without being discriminated against?"
Sen. Dina Neal (D-North Las Vegas), the bill's sponsor, said during the hearing she thinks there is no reason to deny a person a home if they have served their time.
"If [formerly incarcerated people are] less than, then call it out for what it is and don't let them out," Neal said. "But if you have decided that they're an equal human being just like you and me, then you better start giving them the same rights and treating them as if they are regular citizens."
Lobbyist Sarah Adler, representing the National Alliance for Mental Illness Nevada, noted that many incarcerated people have mental illnesses and said providing people with a stable environment following a conviction could prevent them from reoffending.
The bill makes some exceptions in its background check ban. If a person has been convicted of sexual assault or violent assault within the last five years, or if they are acquiring housing through a housing authority, they could still be subject to background checks.
But the Nevada Rural Housing Authority and the Reno-Sparks National Association for the Advancement of Colored People (NAACP) said that creates contradictions.
"As it's written, it is unlawful to inquire into or conduct a background check. However … a person may inquire into or conduct a background check to determine whether a person has convictions of a violent or sexual offense. These two contradict each other and so we would like some clarity on that language," said Mishon Hurst with the Nevada Rural Housing Authority.
The Nevada State Apartment Association was also in opposition to the bill.
"It upsets the balance of good policy by precluding providers of housing from using background checks for any part of the tenant screening process," said John Sande, a lobbyist for the association. "Housing providers have legitimate obligations to their tenants to provide a safe and welcoming environment to all residents."
Editor's Note: This story appears in Behind the Bar, The Nevada Independent's newsletter dedicated to comprehensive coverage of the 2023 legislative session. Sign up for the newsletter here.