Regent named in chancellor's hostile workplace complaint backs out of board lawyer search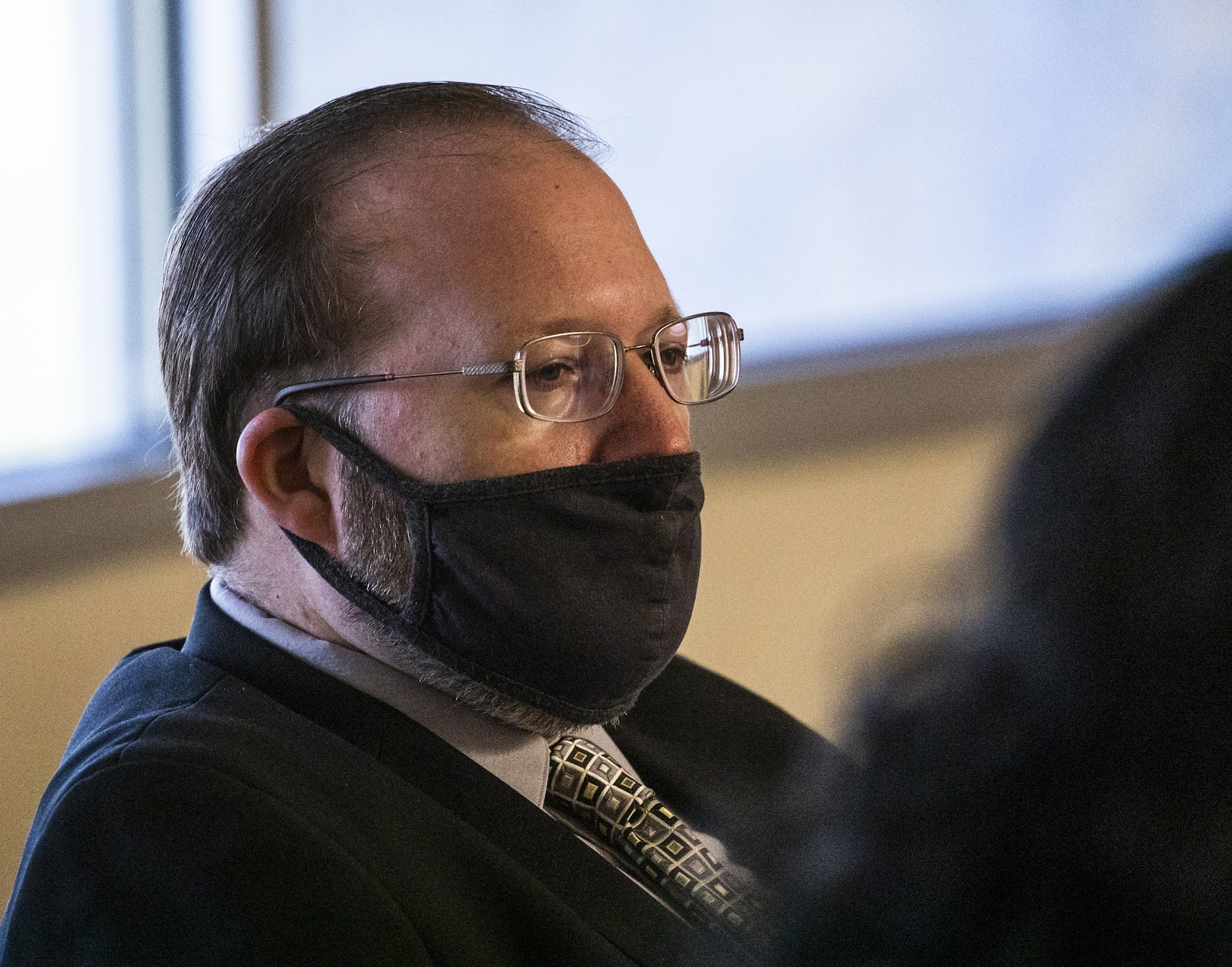 One of the two top regents embroiled in an investigation into a hostile work environment complaint filed by the Nevada System of Higher Education chancellor is stepping away from his role leading a rocky, months-long search for a new special counsel for the Board of Regents. 
In an email sent to board leadership Monday announcing his intent to resign as chair of the search committee, Regent Patrick Carter added that he recommended the current search be canceled and that an outside firm be retained to conduct a new search. 
Carter confirmed the contents of the email over text message Tuesday, but did not immediately respond to a request for additional comment.
Whether or how the full Board of Regents may respond to Carter's recommendation remains unclear, as discussions of the search have stalled amid the outside investigation into the claims made by Chancellor Melody Rose.
But it is the latest ripple effect stemming from the hostile work complaint filed by Rose last month, which alleged a pattern of hostility and undermining behavior from Carter and Board Chair Cathy McAdoo aimed at forcing her to step down as the system's top administrator. The investigation into the complaint has brought many regent operations to a standstill, with neither Carter, McAdoo or Rose publicly addressing the possibility of stepping aside in the interim.
After canceling a planned meeting last month, regents are not set to meet again until a regularly scheduled quarterly meeting on Dec. 2 and 3. 
The search for a new special counsel, who also serves as the board's chief of staff, has for months been mired in stops and starts amid outside charges of favoritism and a lack of transparency.
Though regents initially filled the vacancy in January with a non-lawyer, former Deputy Chief of Staff Keri Nikolajewski, the board moved to convene a formal search by April.
That initial search stalled during a meeting in August, however, as regents debated where the position would be based and the qualifications of the first round of applicants. The committee ultimately moved to scrap the search while advancing six semi-finalists into a new search.
However, days before that meeting, an attorney representing former Regents' Chair James Dean Leavitt sent a letter to the committee demanding answers after Leavitt, also a long-practicing lawyer, was left off a list of early semi-finalists because he did not meet the minimum required qualifications for the job: Five years experience, membership in the state bar and a law degree. 
Leavitt's complaints over the semi-finalist selection process, including an additional letter to the committee in October, have loomed in the months since as the search stalled once again. The search committee was poised to meet late last month to consider finalists for the position, but the meeting was postponed indefinitely in the midst of the investigation into the chancellor's complaint.
The position of special counsel has been under heightened scrutiny since last year, when then-special counsel Dean Gould became the center of two public clashes with then-Regent Lisa Levine.
In one incident in July, after characterizing comments from Levine as "lecturing" other board members, Levine told Gould she would attempt "not to lecture and be mansplained again."
Several weeks later, at a meeting in August, Gould interrupted Levine during a debate over parliamentary procedure and said: "I don't want to man-speak, but I will have to if you continue to child-speak so please stop."
Gould's second comment triggered a swift social media backlash, including condemnations from prominent Democratic elected officials. Amid the uproar, then-Board Chair Mark Doubrava hired an outside law firm to conduct an independent investigation after Gould filed a hostile work environment complaint of his own.
No concrete changes emerged from that investigation, which concluded in part with a letter from Doubrava to the board that said the incidents "fell below" standards for decorum. Gould quietly left the system at the end of the year.
Comment Policy (updated 4/20/2021): Please keep your comments civil. We reserve the right to delete comments or ban users who engage in personal attacks, use an excess of profanity, make verifiably false statements or are otherwise nasty. Comments that contain links must be approved by admin.