Washoe Commission Chair Hartung resigns, will take job with state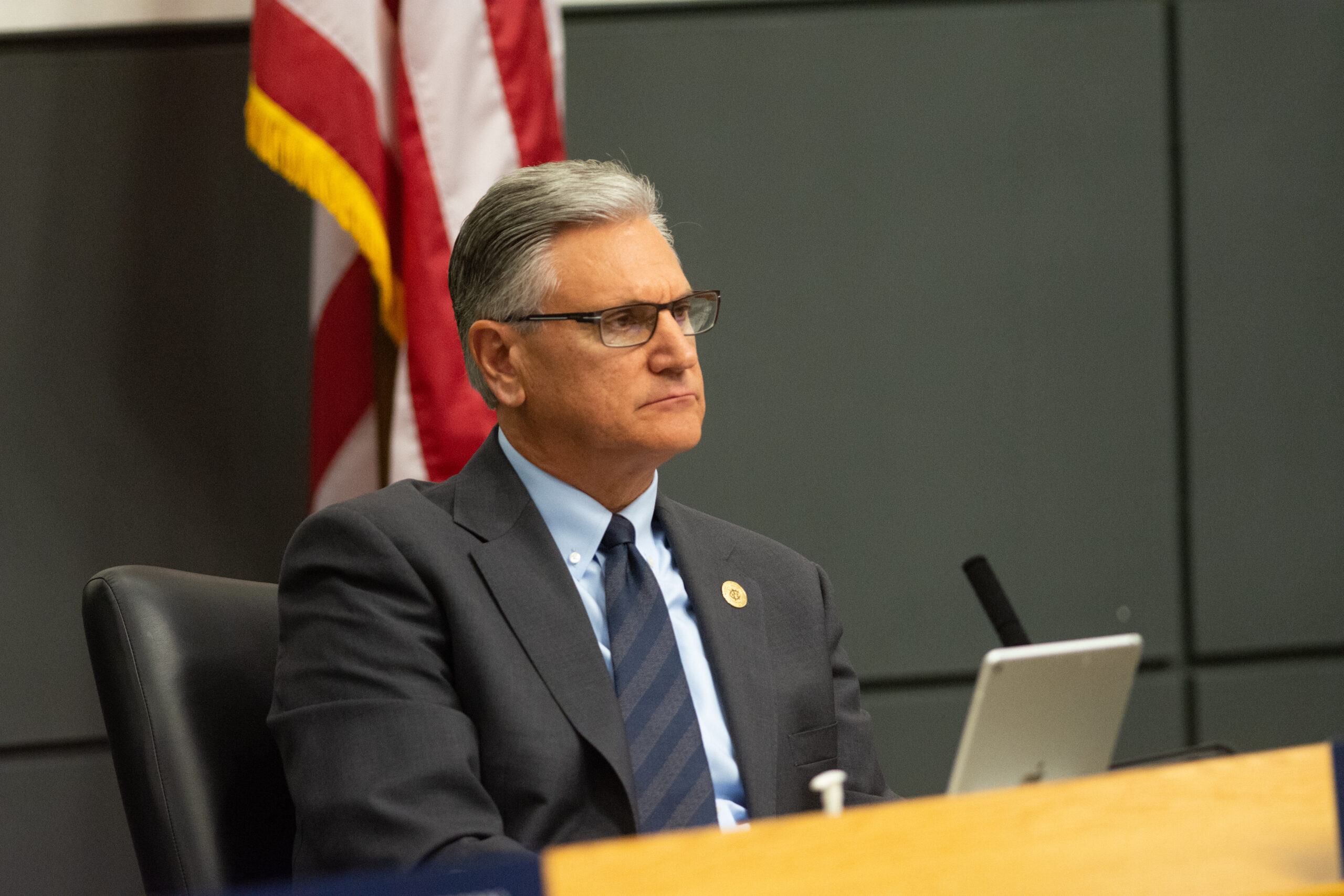 Chair Vaughn Hartung is resigning from his position on the Washoe County Board of Commissioners to take a position on the board of the Nevada Transportation Authority, which regulates taxis and other passenger transportation services.
An announcement emailed by Washoe County Tuesday said the resignation was effective March 15.
"Chair Hartung is grateful for the opportunity to serve and he's confident that Governor Joe Lombardo will appoint a successor who has the same dedication and commitment to the role," the statement said.
A spokesperson for Lombardo's office, said Hartung would serve as chair of the transportation authority, which has one vacant seat after George Assad left the position in January after being appointed to the Gaming Control Board.
State law stipulates that the governor gets to select the chair of the board.
"Throughout his time as commissioner, Vaughn helped bring critical innovation, development, and growth to Washoe County," Lombardo said in a statement. "I'm grateful for Vaughn's willingness to continue his service to others by serving as the Chair of the Nevada Transportation Authority."
Hartung, a Republican, most recently won re-election in 2020 to his third and final four-year term on the commission, after being elected to office in 2012. Under Nevada law, Hartung's position will be filled by appointment by Lombardo, who must select a person of the same political party to take the seat.
According to Transparent Nevada, Hartung's salary as a county commissioner was around $75,000, while the salary of a transportation authority commissioner is around $120,000.
Ray said there is not an appointment timeline available.
When reached via phone on Tuesday, Hartung declined to comment.

This story was updated at 5:57 p.m. to reflect new information that Hartung will be serving as chair of the board, and updated again at 6:55 p.m. to include a statement from Lombardo.